Car-sharing (ZipCar, etc.) will generate about $2.5 billion in revenues in North America during 2015, according to Plunkett Research estimate, and is forecasted to grow to $10 billion worldwide by 2017. The automobile industry refers to this sector as "mobility services."
Zipcar operates in a large number of American cities. It offers drivers inexpensive alternatives to owning their own cars. For subscription rates of $7 per month or $70 per year, plus hourly rates starting at about $8 and daily rates starting at $69, Zipcar members are issued smart cards that allow them to unlock Zipcar vehicles with a wave of the card over the windshield. The cars are equipped with pre-paid cards for use at gas stations and insurance coverage; and drivers are allowed 180 miles of driving per day.
Zipcar is utilizing innovative, densely populated locations as pick up spots, such as garages in major hotels and university campuses. The firm spawned a number of similar offerings from competitors including rental car firm Hertz Corp.'s Hertz on Demand (formerly Connect by Hertz) and Enterprise Rent-A-Car's WeCar.
In the U.S. a number of ride sharing programs have sprung up as well. These include Lyft, Sidecar and Uber. The UberX service was available in 25 U.S. cities as of early 2014. On average, nonprofessional services cost between 10% and 20% more than taxis, although Sidecar often costs less. Some services charge higher rates, sometimes more than double the normal fare, during rush hour.
The ride sharing trend has become so popular that it is attracting attention from car manufacturers and rental companies who want to get in on the action. For example, BMW has its own car-sharing program in Europe. To many consumers, particularly millennials, car-sharing services are preferable to costs of owning a personal car.
For more data, statistics and pricing plans on the Automobile industry, see http://www.plunkettresearch.com/industries/automobiles-trucks-market-research/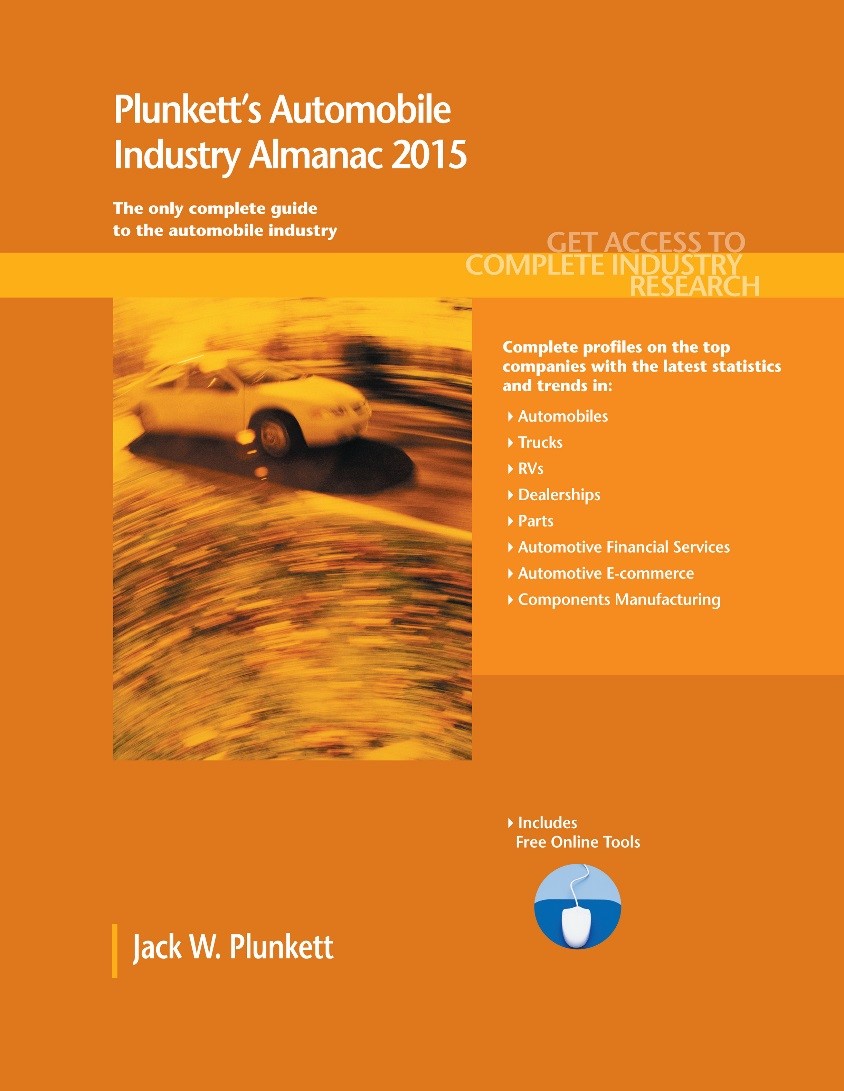 Plunkett's Automobile Industry Almanac, 2015 Edition
568 Pages
ISBN: 978-1-62831-342-0
eBook ISBN: 978-1-62831-676-6
Online Edition Available
Publication Date: October 2014