Book a Dynamic Speaker for your Conference:
Business & Industry Expert, Jack W. Plunkett
Award-Winning Author, Analyst, Futurist and Entrepreneur
Contact us now!
SPEECHES
Plunkett is a Top Speaker on Energy, Customer Trends, Retailing, E-Commerce, Future Outlook for Business and Industry, Globalization, Technologies, Travel and Trade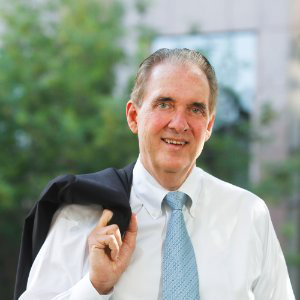 "Your presentation was the highlight of the meeting… Your book was an added plus to our attendees. They rated you as the #1 speaker and I have no doubt they will invite you back to speak again in the near future."
Carol Wynne, Exec. Director, National Society of Certified Health Care Business Consultants
"You wowed the audience with concise data on industry trends and forecasts for growth. Your background as a publisher and long-time industry analyst gives you a broad perspective of global trends, and an understanding of economic data which you explain very clearly… Audience members wrote that your presentation was 'Terrific' and 'Excellent', and asked that we bring you back for a repeat presentation."
Madeleine Cohen, New York Public Library
"We could not have had a better start to our day… Your subjects and your presentation were truly outstanding: the information was fascinating, timely, informative and thought-provoking. Your insight into, and comprehension of, such a broad array of subject matters was indeed impressive. The factual information presented, coupled with your innate sense of humor, started the day on a bright note."
Dallas Parker, Mayer Brown Energy Conference
"Most interesting session of conference. Loved this presentation. Please bring back next year."
Audience responses, National Association of Colleges and Employers Annual Conference, Dallas, Texas
Speech Topics and Keynotes
Health Care: The Biggest Business Opportunity in the History of the World
Energy: Why we are Much Better Off than You Think
Consumers--Your Customers and Your Clients: What they Want and How To Give it to Them
The Future America: What you absolutely, positively have to know to do business, invest, or have a successful career in America between now and 2030
Energy, Renewable and Green Technology

Download Industry Speaker Brochure

Plunkett Research YouTube Channel
Call: 713.932.0000 USA
email: info@plunkettresearch.com
Book Jack Plunkett as An Expert Speaker for Your Conference Or Event
Jack Plunkett, CEO and Founder of Plunkett Research Ltd., is available for a limited number of speaking engagements and workshops each year. He has been a keynote speaker, emcee or featured presenter for such organizations as the Global Retail Marketing Association, Microsoft, Wharton School of Business, the University of Texas at Austin, the Consumer Trends Forum International, Mayer Brown international law firm, and the Singapore Management University.

Plunkett Research is pleased to answer questions for the world's leading media organizations on a time-available basis. Please submit your inquiry with the form below. Thank you.
a noteworthy author
with a Global Audience and a Broad Perspective on the Future of Business
Plunkett is a key resource for analysts, investors, consultants and conferences worldwide.
Clients for our products, services and presentations include:
Jack Plunkett is frequently quoted by the world's leading media and news outlets.