About
Plunkett Research, Ltd.
When You Want Accurate, Timely, Innovative Information
P.O. Drawer 541737
Houston, TX 77254-1737 USA
Voice: 713.932.0000
Fax: 713.932.7080
Email: customersupport@plunkettresearch.com
Plunkett Research, Ltd. is the leading provider of industry sector analysis and research, industry trends and industry statistics.
Our research reports and online subscription service are used by the world's top corporations, consultants, universities, libraries and government agencies. Plunkett Research, Ltd. was established in 1985.
Plunkett's products save time and effort when you need competitive intelligence, market research, vertical industry marketing data, or industry trends analysis. We cover such vital industry sectors as health care, financial services, retailing, entertainment, energy and information technology.
Clients:
Our client list includes over 10,000 organizations worldwide that rely on our market research analysis. Over 20,000 people per day turn to our printed or electronic editions for vital data.
Leading corporations: Representative clients include Bank of America, Intel, Deloitte, McKinsey, Towers Perrin, Nomura Research Institute, Motorola, Johnson Controls, and Microsoft.
Universities: Virtually every major college and university in the U.S. and Canada rely on our publications in libraries, business schools, placement centers, alumni centers and classrooms, including MIT, Yale, Harvard, University of Virginia and the University of Texas.
Associations: Representative clients include the Hong Kong Trade Association, the Tampa Florida Chamber of Commerce and the Financial Executives Institute.
Government agencies: Representative clients include the World Bank and International Monetary Fund, the U.S. Department of Energy, the FDIC, the National Institutes of Health and the Canadian Ministry of Trade.
Hospitals, Medical Libraries and Health Organizations: Representative clients include Mayo Clinic, the Eisenhower Army Medical Center, Cornell University Medical Library, Harvard-Countway Library of Medicine, Johns Hopkins, National Medical Library (U.S.), George Washington University Medical Center.
Public Libraries: Representative clients include the American Library in Paris, New York Public Library, Chicago Public Library, Los Angeles County Library System, and the Dallas Public Library.
Plunkett's products may be ordered through this web site (Fax or Store), by phone or by mail at:
Plunkett Research, Ltd .
P.O. Drawer 541737
Houston, TX 77254-1737 USA
Voice: 713.932.0000
Fax: 713.932.7080
Email: customersupport@plunkettresearch.com
About Jack W. Plunkett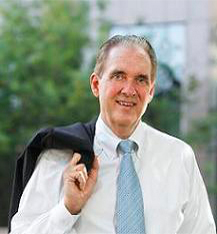 A REPRESENTATIVE LIST OF ORGANIZATIONS THAT HAVE USED OUR RESEARCH PRODUCTS:
Testimonials

Your tool is very comprehensive and immensely useful. The vertical marketing tool is very helpful, for it assists us in that venue, as well as targeting customers' competition for new sales…The comprehensive material is absolutely fabulous. I am very impressed, I have to say!

We are especially trying to push Plunkett since all of our students have to do so much industry research and your interface is so easy to use.

I'm amazed at how much information is available and the various ways to access it. This will be a major resource for our serious job seekers.

I really appreciate the depth you were able to get to so quickly (for our project). The team has looked through the material and are very happy with the data you pulled together.

Plunkett Research Online is an excellent resource…the database contains a wealth of useful data on sectors and companies, which is easy to search and well presented. Help and advice on how to conduct, export and save searches is available at all stages.

The more I get into the database, the happier I am that we'll have it–REALLY happy!!! Between the quality and affordability of your product, its appeal to and value for our users, and the inestimably ethical and loyalty-guaranteeing conduct of your business, I will always have more than sufficient praises to sing for Plunkett Research.

Plunkett Research Online provides a great 'one stop shop' for us to quickly come up to speed on major industries. It provides us with an overall analysis of the market, key statistics, and overviews of the major players in the industry in an online service that is fast, easy to navigate, and reliable.

We are especially trying to push Plunkett's since all of our students have to do so much industry research and your interface is so easy to use.