Contact, Help and FAQs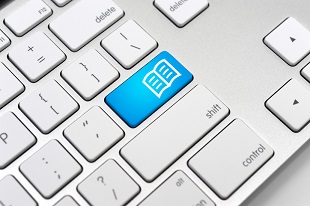 Customer Support/ FAQs
For questions regarding our services, an order, a shipment or an invoice:
CONTACT
Telephone: 713.932.0000
Alternate Phone: 713.961.3282
Fax: 713.932.7080


Address
Plunkett Research, Ltd.
P.O. Drawer 541737
Houston, TX 77254-1737
USA
Help and FAQ's
Frequently-asked questions about Plunkett Research.
Our research team will create forecasts, conduct industry analysis, gather competitive intelligence, accept mystery shopping tasks or conduct B2B or B2C surveys designed just for you.
Get information on having an analyst from Plunkett Research speak at your conference. Journalists, get information on obtaining an interview with a Plunkett Research analyst.
See our current and archived press releases and newsletters. Subscribe to RSS feeds.
A quick overview of everything the Plunkett Research website has to offer. Plunkett Research is committed to providing you with the best service we can. If you have any questions this website cannot help you answer, please feel free to call us at 713.932.0000 or email: customersupport@plunkettresearch.com
A REPRESENTATIVE LIST OF ORGANIZATIONS THAT HAVE USED OUR RESEARCH PRODUCTS:
Testimonials

Your tool is very comprehensive and immensely useful. The vertical marketing tool is very helpful, for it assists us in that venue, as well as targeting customers' competition for new sales…The comprehensive material is absolutely fabulous. I am very impressed, I have to say!


We are especially trying to push Plunkett since all of our students have to do so much industry research and your interface is so easy to use.


I'm amazed at how much information is available and the various ways to access it. This will be a major resource for our serious job seekers.


I really appreciate the depth you were able to get to so quickly (for our project). The team has looked through the material and are very happy with the data you pulled together.


Plunkett Research Online is an excellent resource…the database contains a wealth of useful data on sectors and companies, which is easy to search and well presented. Help and advice on how to conduct, export and save searches is available at all stages.


The more I get into the database, the happier I am that we'll have it–REALLY happy!!! Between the quality and affordability of your product, its appeal to and value for our users, and the inestimably ethical and loyalty-guaranteeing conduct of your business, I will always have more than sufficient praises to sing for Plunkett Research.


Plunkett Research Online provides a great 'one stop shop' for us to quickly come up to speed on major industries. It provides us with an overall analysis of the market, key statistics, and overviews of the major players in the industry in an online service that is fast, easy to navigate, and reliable.


We are especially trying to push Plunkett's since all of our students have to do so much industry research and your interface is so easy to use.