Investment & Securities Industry Statistics and Market Size Overview

Amount

Units

Date

Source

Global

Total Value (Market Cap.) of Stocks on Global Exchanges

94.2

Tril. US$

Dec-22

WFE

Total Number of Listed Companies, Global

58,200

Companies

Q1 2022

WFE

U.S.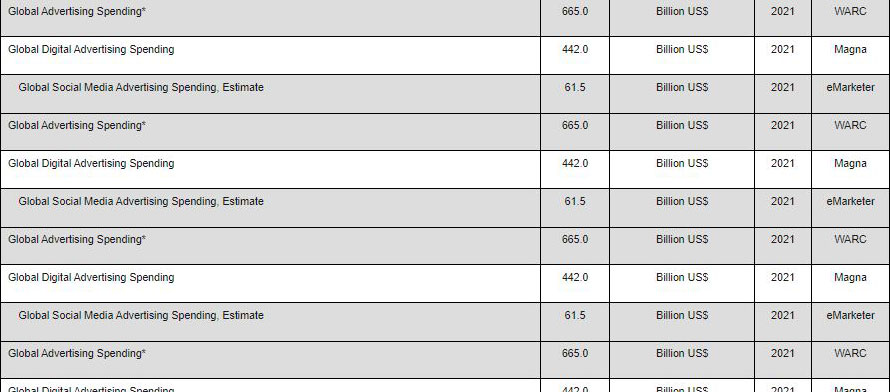 Become a Plunkett Research Online subscriber to gain unlimited access to our massive amount of vital industry data and market research.
✔

100,000 Industry Statistics

✔

500 Industries Analyzed for Market Size, Profits and Forecasts

✔

150,000 Industry Executives Profiled

✔

25,000 Companies Profiled, Ranked and Analyzed

✔

1,000 Vital Trends Analyzed, totaling 1,000,000 words
Learn More
A Representative List of Organizations that Have Used our Research and Products: